Executive Chef Eric Shelton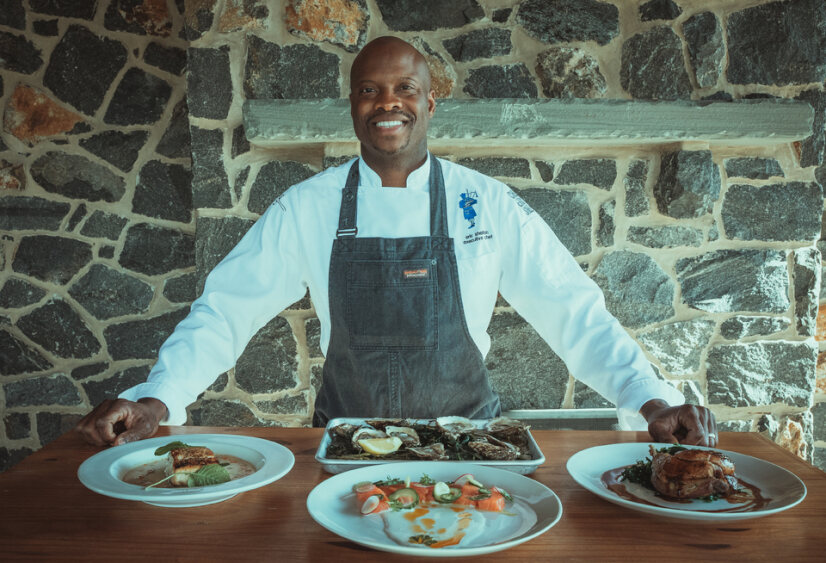 Executive Chef Eric Shelton started his culinary journey in the small town of Mystic, Connecticut in the family garden. Most weekends Eric would watch famed episodes of Julia Childs, Bob Ross, and the Victory Garden on PBS – this catapulted Eric's interest in culinary arts.
Eric attended college at Johnson & Wales University in Providence, Rhode Island. Here Eric earned his associates in Culinary and bachelors in Food Service Management. Not too long after graduation, Eric continued his journey with Wyndham, Starwood, and Marriott.
Eric had the desire to work in the chaos of a standalone restaurants; he would often stage (pronounced staj) on his days off with the best chefs in Dallas and Austin.
In 2010 Eric started getting exposure on national television shows such as Entertainment Tonight and The Food Network. In 2014, Eric was awarded resident chef of an incubator restaurant called Kitchen LTO.
Following his debut as the resident chef at LTO, Eric was asked to lead the kitchen at Café Momentum in Dallas. This was an opportunity to mentor troubled teens in a kitchen setting.
In 2015, Eric was introduced to Troon when he accepted the executive chef role at the Salina Country Club in Salina, Kansas. There, he celebrated the local pantry and fused them with his style of cooking.
In 2019, Eric found his way back to the east coast and joined the team here at Fieldstone Golf Club. Chef Eric's style is New American; but he and the culinary team enjoy using various techniques to prepare a global variety of ingredients.
When Eric is not at work he is at home with his wife, Emily, daughter, Emma, and son, Everett, Enjoying the day at the softball and baseball field or exploring the surrounding areas.